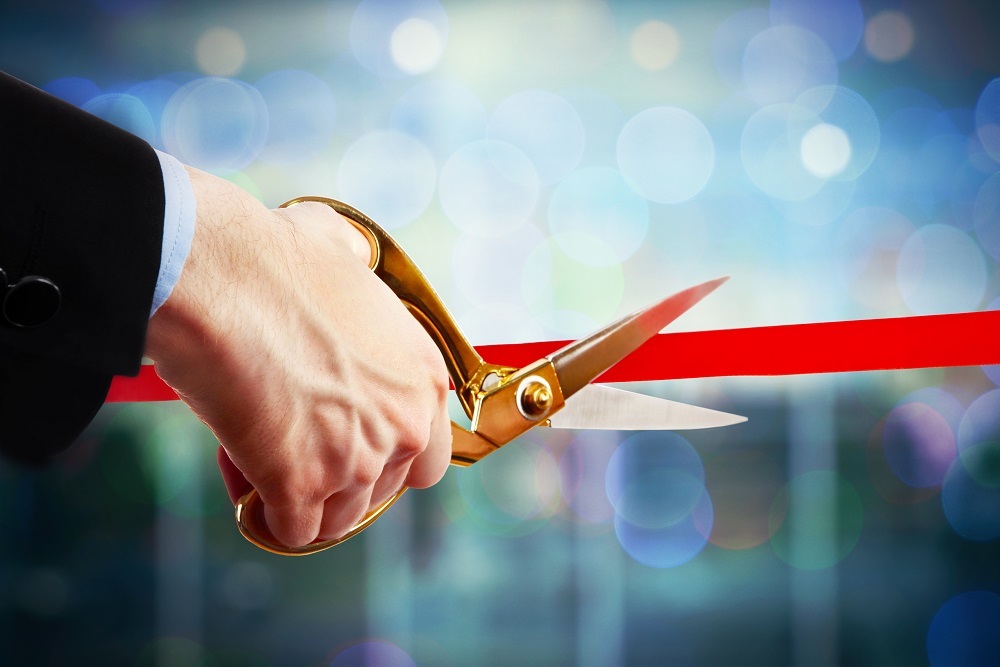 Central Connecticut Chambers of Commerce issued the following announcement on Nov. 18.
On November 7, 2019, the town of Farmington officially welcomed a new medical practice. Founded by Dr. Marc Eisen, Ear Specialty Group of Connecticut is a center of excellence for the diagnosis and management of patients suffering from ear and hearing problems. Dr. Eisen has been in practice in central Connecticut for the past 12 years, and he is a member of the medical staff of Hartford Hospital. He is fellowship trained in neurotology, which deals with inner ear issues and surgery of the skull base. There are only a few neurotologists in the state. His two co-founders, Dr. Emily Sussman and Dr. Susan Rostron, are doctors of audiology with a combined 20+-year experience. Ear Specialty Group moved to the 5-corners section of Farmington to optimize access for patients who come from all corners of the state for their treatment. Ear Specialty Group is also the home of the Dizzy Clinic. The Dizzy Clinic allows patients complaining of dizziness to meet with a team of experts, undergo a specialized battery of tests, and get a diagnosis and a treatment plan all in one visit. Dr. Eisen pioneered The Dizzy Clinic 10 years ago. Since its inception, many thousands of patients have been evaluated and treated.
"Dizziness accounts for an estimated 5 to 6 percent of physician visits and affects about 40 percent of those over 40 at some time," said Dr. Eisen. "Vertigo -- a form of dizziness marked by a sense that the patient or the surrounding are spinning -- can be caused by inner ear disorders. The good news is that there are treatments, from physical therapy to surgery -- that can provide relief from these debilitating causes," he added.
About his new permanent location at the Five Corners section of Farmington, Dr. Eisen said:
"Since patients come from all parts of the state, having a central location with easy access to the interstate was a key factor in choosing the location. The new office is less than a mile from the Interstate 84 exit. The up-and-coming feel of Five Corners and the comfortable feel of the Farmington Mountain Office Park made for the perfect location for us to settle in."
Ear Specialty Group of Connecticut, P.C. is a full-service ear medical and surgical practice. In addition to treating dizziness, the practice treats hearing loss, chronic ear infections and tumors, and lateral skull base tumor surgery. Dr. Eisen has been in practice in central Connecticut since 2007, and he is part of the Hartford Hospital medical staff and is an Assistant Clinical Professor in the division of Otolaryngology (Surgery) at the University of Connecticut. Dr. Eisen did his residency in otolaryngology at the University of Pennsylvania and fellowship in otology/neurotology at Johns Hopkins Medical Center in Baltimore, Maryland. He is currently the President of the Connecticut Ear, Nose & Throat Society. He has written numerous articles and given many talks at the local and national level.
Named one Connecticut Magazine's Top Doctors, Dr. Eisen is also a regular speaker and media commentator on the subject of hearing loss, treatment of dizziness and balance disorders, and implantable hearing devices.
Ear Specialty Group of Connecticut is located at 40 Stanford Drive in Farmington, Connecticut. To schedule an appointment please call 860-640-4455.
Original source can be found here.